Full Time
Show the Email/URL link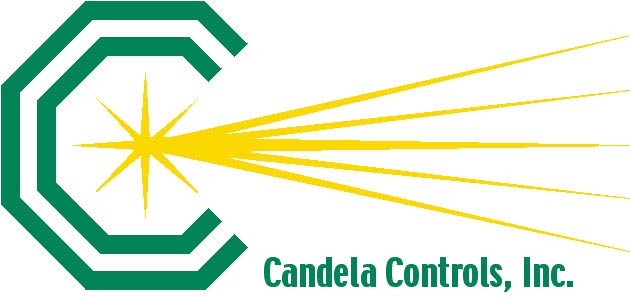 Website Candela Controls Inc.
The Art of Lighting Control
OVERVIEW
Plans, organizes, directs, and controls project activities required for effective management of projects. Supervises installation labor and sub-contractors. Estimates and prices job changes. Works with financial, contract management and other management reports and tools to define project problems to assure project profitability. Is responsible for the quality of installation.
RESPONSIBILITIES/DUTIES
Plans and schedules installation and subcontracting activities on large and/or complex systems, or service installed jobs:
Maintains current job plans and specifications
Works with engineering department on design and drafting phases of jobs
Coordinates the procurement of materials, supplies and services and controls timely delivery to job site
Prepares the project installation plan, manages the plan and prepares and implements job procedures
Determines, from review of various information, necessary changes in design, contract price, installation plan or other activity and implements same
Maintains construction schedule and coordinates task scheduling with other trades.
Selects and monitors the performance of subcontractors
Keeps self, superiors and subordinates informed of progress
Maintains all records of job status, job changes, material flow and other control records and supervises the preparation and processing of reports for internal and external use
Implements quality assurance program to continuously improve customer satisfaction:
Present a professional image of Company when speaking to customers (all levels)
Develops a relationship with the decision maker of our customer
Routinely walks job site to ensure quality installation of Company products
Responsible for customer satisfaction on projects
Monitors job status and controls job costs:
Provides information to determine labor and material requirements on a monthly basis
Supervises the preparation of base data required for monthly job billing
Monitors financial and other reports and works with other management tools to define project problems
Devises a plan of action to remedy the problem and implements plan; all to assure project profitability
MINIMUM QUALIFICATIONS
The following are the minimum qualifications which an individual needs in order to successfully perform the duties and responsibilities of this position.
      Knowledge:
Working knowledge of low-voltage wiring
Understanding of DMX terminations (preferred)
Ability to read system drawings and schematics
Intermediate computer skills
Experience with ETC products (preferred)
Associates degree (2 year) or Bachelor degree (4 year) in a technical capacity is desirable
      Skills/Abilities:
Effective interpersonal communication skills.
Ability to solve practical problems and carry out responsibilities under general supervision
Ability to organize workload for effective implementation
Ability to write simple correspondence and present information in one-on-one and small group situations
Ability to interact effectively at all levels and across diverse cultures
Ability to function as an effective team member
PHYSICAL DEMANDS
In general, the following physical demands are representative of those that must be met by an employee to successfully perform the essential functions of this job.
Must be able to communicate with employees and/or other customers; manual dexterity required for occasional reaching, climbing and lifting of objects, and operating power tools and office equipment.
Reasonable accommodations will be made for qualified individuals with disabilities who are employees or applicants for employment
WORK ENVIRONMENT
In general, the following conditions of the work environment are representative of those that an employee encounters while performing the essential functions of this job.
Work conditions are similar to typical construction projects.