Full Time
Show the Email/URL link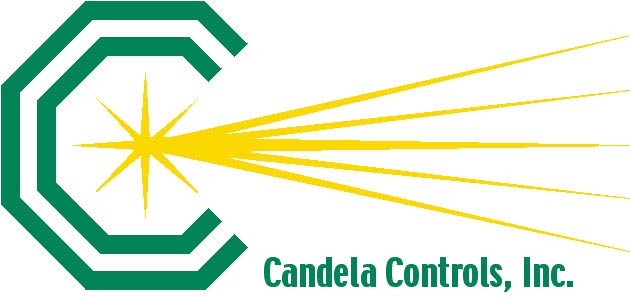 Website Candela Controls Inc.
The Art of Lighting Control
OVERVIEW
Low-Voltage Technician serve Candela Controls, Inc.'s clients by installing and servicing low-voltage systems and products in a variety of environments. The Low-Voltage Technician will manage all on-site installation, repair, maintenance and test tasks, as well as troubleshooting for errors or technical problems and determining proper solutions. This employee reports directly to the president and management, but are responsible to the Project Managers on a daily basis.
RESPONSIBILITIES/DUTIES
Installs and pulls wire to Project Manager's direction
Installs and wires equipment used in lighting control systems
Tests all equipment after termination is made to ensure performance of system
Work in compliance with the Candela Controls, Inc. safety manual with safety of self and others in mind at all times
All paperwork is turned on time and filled out completely (example: receipts, time cards, etc.)
Daily communications with Project Manager on delays, requirements and general status of jobs
Daily logbook is kept up to date with customer requests, work performed each day, job numbers, dates and times and tasks assigned.
Timecards are accurate, filled out completely with job numbers, time adds up, hours are correct, time card is signed and turned in every Monday by 10:00 am.
Works with Project Manager to ensure jobs are on track and within the estimate
All work is performed to Candela Controls, Inc. standards and quality installation techniques are practiced
Work with Systems Engineers on startup to ensure complete system compliance
Works with Project Manager to ensure complete closeout and turnover of jobs to the client and service department.
MINIMUM QUALIFICATIONS
The following are the minimum qualifications which an individual needs in order to successfully perform the duties and responsibilities of this position.
      Knowledge:
Working knowledge of low-voltage wiring
Understanding of DMX terminations preferred
Proper hand and power tool operations and safety
Ability to read system drawings and schematics
Intermediate computer skills
Must be able and willing to travel and adapt to flexible schedules
Experience with Electronic Theater Controls (ETC) systems is preferred
Experience with commercial lighting control systems is preferred
      Skills/Abilities:
Ability to solve practical problems and carry out responsibilities under general supervision
Ability to organize workload for effective implementation
Ability to write simple correspondence and present information in one-on-one and small group situations
Ability to interact effectively at all levels and across diverse cultures
Ability to function as an effective team member
PHYSICAL DEMANDS
In general, the following physical demands are representative of those that must be met by an employee to successfully perform the essential functions of this job.
Must be able to communicate with employees and/or other customers; manual dexterity required for occasional reaching, climbing and lifting of objects, and operating power tools and office equipment. Must be able to lift considerable weight up to 50 pounds
Reasonable accommodations will be made for qualified individuals with disabilities who are employees or applicants for employment
WORK ENVIRONMENT
In general, the following conditions of the work environment are representative of those that an employee encounters while performing the essential functions of this job.
Site work job conditions are similar to typical construction projects.