Full Time
Show the Email/URL link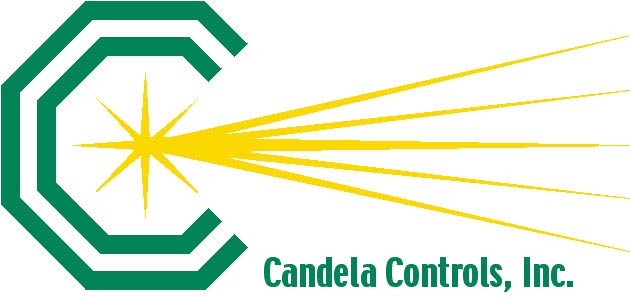 Website Candela Controls Inc.
The Art of Lighting Control
OVERVIEW
Responsible for carrying out all company goals and objectives, established by management as it relates to this position. The Sales Executive is responsible for exceeding sales revenue goals, developing and maintaining valued customer relationships, expanding the company's current customer base, and developing and maintaining professional selling skills.
RESPONSIBILITIES/DUTIES
Responsible for servicing existing client base while generating new business to expand current customer base
Providing timely and accurate response to customers' required proposal and/or bid circumstance
Responsible for writing and submitting professional proposals
Follows up on all sales leads in a timely and effective manner
Promotes Candela Controls, Inc. and the products and services that are offered
Tracks and provides accurate sales information to company management
Provides accurate and timely submittal of sales orders and job notes to appropriate order processing and technical staff
Makes necessary sales presentations to customers and management as requested
Acquire and maintain sound knowledge of all product lines and services offered
Consistently work with management to develop a competitive pricing structure
Research and obtain information on position specific training opportunities
Exceed all company sales goals and objectives as it relates to this position
Other duties as required or assigned by company management
MINIMUM QUALIFICATIONS
The Sales Executive shall possess a four-year degree from an accredited college or university with emphasis in business, marketing or engineering or an equivalent combination of education and experience in the field of sales or service of electronics equipment. The Sales Executive should possess knowledge of customer relations, marketing and communications, and project management.
      Skills/Abilities:
Excellent written and verbal communication skills.
Must be responsible, self-motivated, self-starter, personable and well-organized.
Superior customer service skills to deal with both internal and external customers.
Ability to manage multiple tasks simultaneously.
Strong interpersonal skills; ability to work with diverse groups.
Proficiency in the use of personal computers including such programs as MS Word, Excel, Access, PowerPoint and Outlook.
Ability to demonstrate planning, organizing and implementing skills which allow the successful completion of a project by a specific due date.
Must be able to effectively handle stressful situations.
Must be able to read and effectively interpret general business documentation.
PHYSICAL DEMANDS
In general, the following physical demands are representative of those that must be met by an employee to successfully perform the essential functions of this job.
Must be able to communicate with employees and/or other customers; manual dexterity required for occasional reaching, climbing and lifting of objects, and operating power tools and office equipment.
Reasonable accommodations will be made for qualified individuals with disabilities who are employees or applicants for employment
WORK ENVIRONMENT
In general, the following conditions of the work environment are representative of those that an employee encounters while performing the essential functions of this job.
Work conditions are similar to typical office and administrative positions.