Full Time
Show the Email/URL link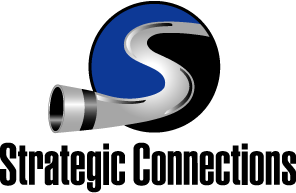 Website Strategic Connections, Inc.
Regional low voltage contractor -
Strategic Connections is looking for Level II & III Lead AV Installation Technicians to install audio visual systems in the Raleigh/Durham and Winston Salem area. This includes the installation of new audiovisual systems in small and medium-sized conference rooms as well as upgrading existing systems. Our primary business is design and installation of AV systems in the education and corporate markets. This is an ideal job for individuals with a strong background in construction and knowledge of pulling and terminating network or data wires.
Job Summary:
Responsible for installing and testing display and audio systems consisting of projectors, flat panels, motorized screens, sound systems, control systems and cameras in commercial and education facilities. Work as part of an installation team.
Education:
Minimum of High school or trade school graduate
Preferred Certifications: CTS or CTS-I & OSHA 10
Requirements:
·   At least 3 years' experience in Audio Visual Installation
·   Ability to work with an installation team
·   Strong understanding of construction and job sites
·   Technical knowledge of AV
·   Accurately complete essential paperwork
·   Work with hand and power tools
·   Attention to detail
·   Excellent communications skills
·   Ability to lift 50lbs or more
·   Work from ladders or lifts
·   Must be reliable and on-time.
·   Present a positive, professional, and courteous image to our customers
Duties and Responsibilities:
Read, interpret, and follow AV system schematics and blueprints.
Pull low voltage cabling through conduit and other locations
Terminate connectors of various connections
·        Safely and securely mounting equipment such as displays, projectors, cameras, speaker and microphones
Build and wire AV equipment racks.
Troubleshoot and test equipment
Maintain a safe working environment
Work with programmers and QC teams to insure project completion
Keep company issued van clean and organized
We expect excellence from our employees. This means we offer a drug-free and safe working environment. All employees must be able to pass all background checks, motor vehicle record checks, and drug screen if requested. A clean driving record and a valid Driver's License are required.
Benefits:
·   Health insurance
·   Dental insurance
·   Vision insurance
·   Life insurance
·   Disability insurance
·   401K with Company match
·   Paid Time Off
·   Paid Holidays